Bruce's Shorts Season 5
You can contact us, subscribe to the mailing list or get in touch with the crew via the web form.
Welcome to Bruce's Shorts Season 5, the free resource for learning about the technology of the media, film and broadcast industrues.
Episodes are released on LinkedIn, on Facebook, on Twitter and Patreon.
Bruce's shorts is made by Mr MXF and a team of students and early stage professionals. All contributors to a Mr MXF episode get paid and get training on the technology that they are using and teaching. If you are a student or early stage professional and want to take part in an episode then pleasae get in touch via the audition button above.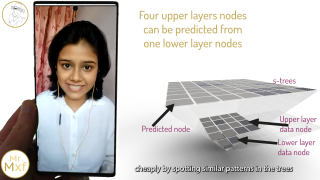 Making these episodes is expensive. Only a small percentage of them are sponsored and the rest are funded by the Mr MXF business. They will always be free to the viewers. Any help you can give via our Patreon is particularly appreciated.
All Patreon subscribers get the warm feeling of satisfaction in helping talented young folks from around the world take their first steps into the Media Technology Industry.
Season 5 episodes
Season 4 episodes
Most of the Season 4 episodes were first launch on the Broadcast Bridge. Many thanks to them for their support and outstanding content. You can find the links to those versions via the BB-bsxxx links below.
All content is available under a creative commons license summary, license text,